About RoHS Certificate,RoHS Compliant Definition.
RoHS is a product level compliance based on the European Union's Directive 2002/95/EC, the Restriction of the Use of certain Hazardous Substances in Electrical and Electronic Equipment (RoHS). Products compliant with this directive do not exceed the allowable amounts of the following restricted materials: lead, mercury, cadmium, hexavalent chromium, polybrominated biphenyls (PBB) and polybrominated diphenyl ethers (PBDE), with some limited exemptions.
Which kind of product is regulated?
This directive applies to manufacturers, authorized representatives, importers and distributors of products including large household appliances (refrigerators, etc.), small household appliances (vacuum cleaners, etc.), computing & communications equipment, consumer electronics, lighting, power tools, toys and sports equipment (videogames, electric trains, etc.) and automatic dispensers (vending machines, ATM machines, etc.).
Organizations often prove RoHS compliance with a letter of compliance issued by an employee of the company. There are third party testing services available that will test an organization's products for levels of the restricted materials.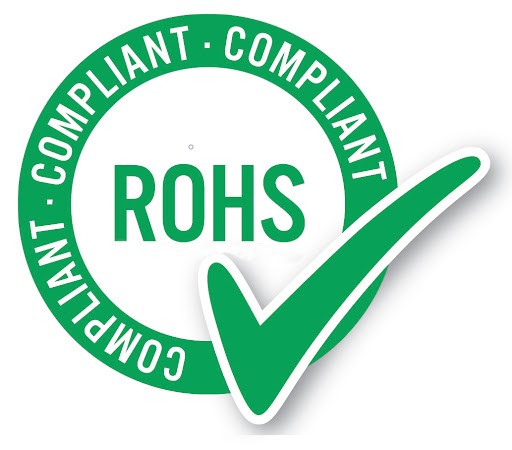 RoHS Product Certification Services
Third party RoHS Certification, providing sound traceability systems and strict enforcement of due diligence policies.
The European Directive on the Restriction of Hazardous Substances (RoHS) holds electrical and electronic equipment companies directly responsible for the chemical compliance of their products. This means all products must conform to strict standards, provide extensive compliance documentation, and ensure that electrical and electronic products sold in the EU do not contain lead, cadmium, mercury, hexavalent chromium, polybrominated biphenyls (PBBs), and polybrominated diphenyl ethers (PBDEs) above the legal threshold. Manufacturers, owners, retailers, and importers alike need to ensure that their products comply in order to be distributed and sold in the EU.
Where can you go to certify your electrical and electronic equipment (EEE) to RoHS?
RoHS Certification Services
JCT does more than simply help our customers comply, we give them a competitive advantage by partnering with them every step of the way to establish a detailed product file upon application that contains:
Declarations of Conformity (DoC)
Test reports
Materials declarations from the suppliers of materials and/or components
All compliance documents are subject to review and samples are required for RoHS 6-substance verification and testing of homogeneous materials. In addition, manufacturer site audits and surveillance for process management control will be implemented and executed to ensure compliance.
This unique JCT certification scheme essentially offers:
A trusted third-party partnership in RoHS self declaration
Time and cost savings reducing the client's overall workload
Reduced risk of being exposed to market surveillance
An easier way to show compliance to your producers
An environmentally positive profile to present to end-users and consumers