As the market economy system is more and more standardized, the domestic market and international trade have been developed rapidly, but to enter the international market to export products, or to follow the requirements of the national certification system. If you want to export electrical products, you need CB certification, so what kind of system is this?
The CB certificate is formulated by the International Electrotechnical Commission (IECEE) certification body Committee (C CB), and more than 40 countries in the world are involved in the CB certification system.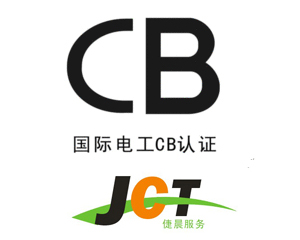 In simple terms, it is a document issued by a certification and accredited national certification agency, which is used together with the attached test report to inform other national certification bodies that one or more samples of an electrical product have been tested in accordance with a standard used in the CEE and that the samples conform to that. Item standard.
The accreditation countries of the CB system are mainly the United States, the European community, Japan, Russia, South Africa, China, Australia and New Zealand.
The main categories of CB certification include battery, photovoltaic, energy efficiency, electromagnetic compatibility, electric toys, industrial automation equipment, electric vehicles, wire and cable, household appliances, lighting equipment, information technology and office appliances, electronic entertainment equipment, electric tools, low voltage and large power equipment, installation accessories and accessories. There are 23 kinds of connection devices, whole machine protection device, appliance switch, household appliances controller, capacitor and safety transformer.
If everyone has the need, we can prepare the samples and other relevant information to certify. After the relevant national certification bodies have qualified the quality and capacity of the factory, they can obtain the certificate of certification, and the certification marks can be used.